Comparing "fan'er" and "xiangfan"

Level

Similar to

Used for

Keywords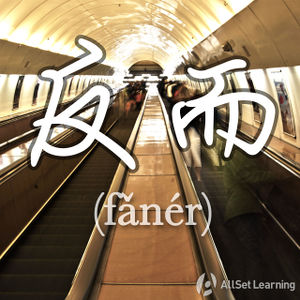 反而 (fǎn'ér) is an adverb, while 相反 (xiāngfǎn) is an adjective and also a conjunction, and this determines how they are used grammatically.
Position in a Sentence
Structure
相反 normally starts a sentence, and when used should be followed with a comma. As an adverb, 反而 is not so set apart from the rest of the sentence, and should not be followed by a comma.
Examples
这样 做 帮 不了 他 ,相反,还 会 害 了 他。

This won't help him. On the contrary, it will harm him.

这样 做 不但 帮 不了 他,反而 会 害 了 他。

Not only will this not help him, on the contrary it will harm him.
Differences in Meaning
反而 is used in the context of the speaker expecting some kind of turning point. 相反 is for similar things that have a different aspect. 反而 conveys that the difference between what was expected and what actually happened was quite large. 相反 isn't as strong.
Structure
Situation,相反,The Opposite of the Situation
Expectation,反而 + The Opposite of Expectation
Examples
好好 工作 就 会 升职,相反,不 好好 工作 是 不 会 升职 的。

If you work hard, you will be promoted. Contrarily, you will not be promoted if you don't work hard.

老板 没有 生气,反而 表扬 了 我。

The boss isn't angry. On the contrary, he praised me.

老板 没有 生气,相反,他 还 表扬 了 我。

The boss isn't angry. Actually, he praised me.
相反 can act as an attribute
相反 is an adjective, and of course it can also be an attribute. Just make sure to add a 的 after it. 反而 cannot be used this way.
Structure
Examples
这 是 两 个 完全 相反 的 结果。

These are two completely opposite results.

你 应该 朝 相反的 方向 走。

You should go down a different path.
相反 can be the predicate
相反, like all other adjectives, can be placed after the subject as the predicate of the sentence.
Structure
Subj. + 相反
A 和 / 跟 B + 是 + 相反的
Examples
这 两 种 艺术 的 表现 形式 相反。

These two art pieces have completely different forms.

我们 的 看法 是 相反 的。

Our perspectives are not the same.

老板 的 想法 跟 我 的 相反。

The boss's way of thinking and mine don't match up.

现在 的 观念 和 以前 的 相反。

The views of today are different from what they were in the past.
See Also
Sources and further reading
Books
Dictionaries