Expressing "nearly" with "jihu"

Level

Similar to

Used for

Keywords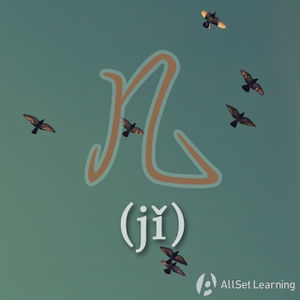 几乎 (jīhū) means 'nearly', 'almost' or 'practically', and is used to emphasize that someone or something 'almost' meets a certain standard or is close to doing something.
Used before the Subject
It is often used together with words that mean "all," such as 每, 所有, or 全. It can also be used with words that can be used to mean "none" such as 没有.
Structure
几乎 + Subj. + 都 + Verb / Adj.
Examples
几乎 每 个 人 都 有 手机 。

Almost everyone has a cell phone.

在 我们 公司,几乎 每 个 人 都 会 说 英文 。

In our company, almost everyone can speak English.

在 中国,几乎 所有 老外 都 会 说 "你好" 。

In China, almost all of the foreigners can say "hello" in Chinese.

几乎 所有 人 都 相信 他 。

Almost everyone believes what he said.

几乎 全 世界 的 观众 都 喜欢 这 部 电影 。

Almost all audiences across the world like this movie.
Used before the Predicate
Structure
Subj. + 几乎 + 不 / 没 + Predicate
Examples
爸爸 的 头发 几乎 白 了 。

Dad's hair is almost all white.

这 次 旅行 ,他们 几乎 花 了 所有 的 钱 。

They spent almost all of their money on this trip.

他 一个人 几乎 吃 了 一整个 蛋糕 。

He almost ate this whole cake by himself.

我 老板 几乎 不 喝酒 。

My boss doesn't really drink.

老板 这 几 个 月 几乎 没 好好 休息 过。

Boss has barely taken a break in the past few months.
See also
Sources and further reading
Books