Expressing "every" with "mei"

Level

Similar to

Used for

Keywords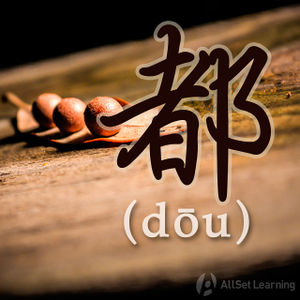 In this article we will look at the structure for saying "every" in Chinese, which is slightly more involved than just throwing in the word 每 (měi).
Structure
The pronoun 每 (měi) covers the meanings of "each" and "every." It should normally be used with a measure word and used with 都 (dōu) in a complete sentence.
每 + Measure Word + Noun + 都
Note that there are some words that don't use measure words because they themselves are already measure words. For example: 天 (tiān), 年 (nián), 周 (zhōu), 次 (cì) etc.
Examples
每 个 菜 都 好吃。

Every dish is delicious.

你 每 个 人 都 认识 吗?

Do you know every person?

老板 每 个 月 都 出差。

The boss goes on business trips every month.

他 每 天 都 不 吃 早饭。

Every morning he skips breakfast.

他 每 年 都 来 中国。

He comes to China every year.

我 每 个 星期 都 给 妈妈 打电话。

I give mom a phone call every week.

这个 班 的 每 个 学生 都 很 聪明。

Each of the students in this class are very smart.

老师 每 天 都 给 我们 很多 作业。

Every day the teacher gives us a lot of homework.

我们 每 周 都 要 开会。

Every week we need to have a meeting.

他们 每 个 周末 都 去 公园。

Every weekend they go to the park.
See also
Sources and further reading
Books