Potential complement

Level

Similar to

Used for

Keywords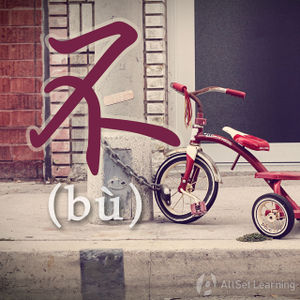 Verbs can take potential complements to indicate whether or not an action is possible. Potential complements contain a 得 (de) or a 不 (bu) immediate after the verb being modified, and are quite common in everyday spoken Mandarin.
Affirmative Form
Structurally, potential complements are closely related to both result complements and direction complements, so it helps to be familiar with those first. The most important and commonly used potential complements are derived from other complements such as the following:
These forms will be our starting point for forming potential complements.
Structure
Subj. + Verb + 得 + Complement
Examples
你 没 戴 眼镜 ,看 得 清楚 吗 ?

You didn't wear glasses. Can you see clearly?

他 这么 粗心 ,做 得 好 吗 ?

He'a so careless. Can he do it well?

你 这么 聪明 ,肯定 学 得 会 。

You're so smart. You can definitely learn this.

早上 五点 出发 ,孩子们 起 得 来 吗 ?

We're leaving at five a.m.. Will the kids be able to get up?

这么 高 的 山 ,你 爬 得 上去 吗 ?

The mountain is so high. Can you climb to the top?
Negative Form
The only difference between the affirmative and negative forms is swapping a 得 for a 不.
Structure
Subj. + Verb + 不 + Complement
Examples
你 的 声音 太 小 了 ,我们 听 不 见 。

Your voice is too soft. We can't hear you.

这里 太 暗 了 ,我 看 不 清楚 。

It's too dim here. I can't see clearly.

这个 自行车 太 破 了 ,谁 都 修 不 好 。

This bike is so beaten up. Nobody can fix it.

她 的 腿 受伤 了 ,站 不 起来 了 。

Her leg is injured. She can't stand.

包 太 小 了 ,手机 放 不 进去 。

The bag is too small. I can't fit the cell phone in it.
Potential Complement with Objects
Objects in sentences with potential complements can occur either after the complement or at the beginning of a sentence.
A few examples:
你 听 得 懂 上海话 吗 ?

Can you understand Shanghai dialect?

她 这么 小 ,看 得 懂 这 本 书 吗 ?

She's so young. Can she really understand this book?

我怕 我 做 不 好 这份 工作 。

I'm afraid that I can't do this job well.

这 种 手机 现在 买 不 到 了 。

You can't buy this type of cell phone now.

这本书 我 一个星期 肯定 看 得 完 。

I can definitely finish reading this book within one week.
Advanced Potential Complements
There are actually quite a few potential complements out there, and this article touches on some of the simplest and most common ones. Be aware that there are many more, but they all follow the same basic pattern outlined here. You can also refer to our article on advanced potential complements.
See also
Sources and further reading
Books
Websites
Yale