Phrases using "laishuo"

Level

Similar to

Used for

Keywords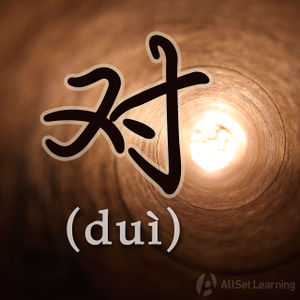 Although the different phrases involving 来说 (láishuō) may seem pretty different, they do share a common structure: a word or short phrase at the beginning of a sentence, followed by 来说, sets the speaker's attitude or point of view before launching into the full comment.
Colloquial Saying 对……来说
In English we say "to someone" or "for someone," followed by some information about their particular view or circumstances. In Chinese, the pattern is 对……来说 (duì... lái shuō).
Structure
The predicate part of the pattern can be a verb or an adjective.
Examples
对 我 来说 , 中文 不 容易 。

For me, Chinese is not easy.

对 你 来说 ,家庭 重要 还是 工作 重要 ?

Is family or work more important to you?

对 孩子 来说 ,这个 问题 太 复杂 了 。

This question is too complicated for kids.
Common Phrases
Structure
These are set phrases that you need to learn individually, but they follow a common pattern. The structure is simply:
Examples
First, some common phrases:
一般 来说 (yībān lái shuō) generally speaking, ordinarily
总的 来说 (zǒngde lái shuō) generally speaking, generally
相对 来说 (xiāngduì lái shuō) relatively speaking
严格 来说 (yángé lái shuō) strictly speaking; technically
具体 来说 (jùtǐ lái shuō) specifically
Now, the sentences:
一般 来说 ,私立 学校 都 比较 贵 。

Ordinarily, private schools are more expensive.

一般 来说 ,我们 只 要 外国 实习生 。

Generally speaking, we only want foreign interns.

一般 来说 ,大 城市 有 更 多 工作 机会 。

Generally speaking, there are more job opportunities in big cities.

总的 来说 ,这 次 活动 很 成功 。

In general, this event was a success.

总的 来说 ,这个 情况 在 改善 。

Generally speaking, this situation has been improving.

今天 的 考试 相对 来说 有点 难 。

Today's test was a little difficult, relatively speaking.

相对 来说 ,我 更 支持 我的 老板 。

Relatively speaking, I support my boss more.

严格 来说 ,他 是 我 负责人 ,不是 我 老板 。

Strictly speaking, he's my supervisor, not my boss.

严格 来说 ,他 是 华裔 ,不 是 中国人 。

Technically, he is ethnically Chinese, not a Chinese citizen.

具体 来说 ,这样 做 有 三 个 好处 。

Specifically, there are three benefits in doing it this way.
See also
Sources and further reading
Books