Saying "a lot" with "youdeshi"

Level

Similar to

Used for

Keywords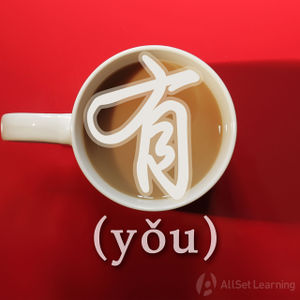 In Chinese there is no shortage of ways to say "a lot." 有的是 (yǒudeshì) is one of those ways. However, we need to be very clear: 有的是 is not the same as 有的 (meaning "some") + 是. As a single phrase, 有的是 indicates that the amount or quantity of something is very large, and it can sometimes indicate a tone of exaggeration.
Structure
You can also put the noun at the beginning of the sentence, and put 有的是 at the end, like so:
Examples
他 爸 是 大 老板 ,有的是 钱 。

His dad is a big boss. He's got plenty of money.

她 是 全职 妈妈 ,有的是 时间 。

She's a full-time mother. She's got plenty of time.

我 一 个 大男人 ,有的是 力气 。

I'm a big man. I've got plenty of strength.

上海 这么 大 的 城市 ,工作 机会 有的是 。

Shanghai is such a big city. It's got plenty of job opportunities.

这样 的 笔 我 家 有的是 ,这些 都 送给 你 。

I have tons of this kind of pen at home. Here, just take these.

这样 的 资源 网上 有的是。

There's a lot of these kinds of resources on the Internet.

这 种 风格 的 咖啡店 上海 有的是 。

There are lots of this style of cafe in Shanghai.

别 担心 , 世界 上 男人 有的是 ,分手 了 还 可以 再 找 。

Don't worry. There are plenty of men in the world. If you break up, you can find someone else.
It's important to note that "有的是" can not be directly negated. If you want to make a negative statement, you'll just have to use 没有很多.
我 不 有的是 钱 。
我 没 有的是 钱 。
我 没有 很 多 钱 。

I don't have a lot of money.