Expressing "always previously" with "xianglai"

Level

Similar to

Used for

Keywords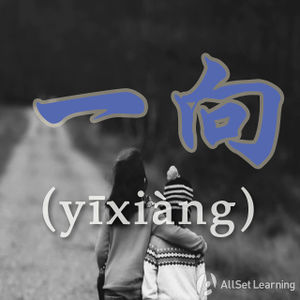 向来 (xiànglái) is pretty much the same as 从来, except that 从来 is almost always used with negation (sentences with 不 or 没).
Structure
向来 is used the same structure as 从来.You can use an optional 都 after the 向来.The basic meaning of 向来 is that something is always like that until the present. 一向 has the same meaning and structure as 向来。
Subject + 向来(都) + Verb/Verb Phrase
Examples
我 父母 向来 不 喜欢 我 跟 你们 一起 出去 玩儿。

My parents have always disliked me going out to play with you guys.

我 向来 努力,所以 我 每 一 次 考试 都 得 满分。

I have always pushed myself, so every time I take a test, I always get full marks.

那个 足球 队员 一向 被 称为 "金脚",因为 他 踢 足球 踢 得 非常 好。

That soccer player is known as "Goldfoot" because he plays soccer really well.
See also
Sources and further reading
Dictionaries