Expressing "if" with "ruguo... dehua"

Level

Similar to

Used for

Keywords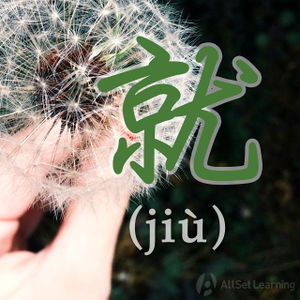 如果⋯⋯的话 (rúguǒ... dehuà) is a pattern commonly used in Chinese to express "if." An easy way to remember the pattern's format is that in the full form, the condition is "sandwiched" between 如果 and 的话.
Fuller Pattern
Structure
Note that 就 (jiù) is often optional. For more on using 如果 with 就, check out the "if…, then…" two-part pattern with 如果……就…….
Examples
如果 明天 下雨 的话 ,我们 就 不 去 了 。

If it rains tomorrow, we won't go.

别 点 那么 多 菜 。如果 吃 不 完 的话 ,就 太 浪费 了 。

Don't order so much. It will be a big waste of food if we can't finish it all.

如果 有 人 帮 他 的话 ,他 就 不 会 出事 了 。

If someone had helped him, he would't have had this accident.

如果 你们 不 来 的话 ,一定 会 后悔 的 。

If you don't come, you'll definitely regret it.

如果 他 不 同意 的话 ,你 怎么办 ?

What will you do if he doesn't agree?
Simple Pattern
Colloquially, it's also possible to drop the 如果 and just use the 的话 instead to mean "if." 的话 is optional.
Structure
Examples
不 想 去 的话 就 别 去 了 。

Don't go if you don't feel like going.

好吃 的话 ,就 多 吃 点 。

If you think it's tasty, eat some more.

喜欢 就 拿走 吧 。

Take it if you like it.
It's even possible to use neither 的话 nor 就, and let the "if" be completely implied.
有 事 给 我 打电话 。

Give me a call if you need anything.

有空 来 我 家 玩 。

If you're free, come to my place and hang out.
Note that 如果 can be switched out for the various other terms for "if," including the common 要是 (yàoshi) and the formal 假如 (jiǎrú), among others.
See also
Sources and further reading
Books
Websties