Expressing "either... or..." with "yaome"

Level

Similar to

Used for

Keywords

Translations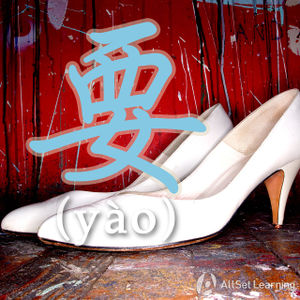 When used by itself, 要么 is a not-so-pushy suggestion. But when used for a pair of choices, it gives a much more hardline "either/or" feel: these are the two choices. Choose one. (It can also be used for more than two choices, but it's usually just two.) In this case, 要不 acts exactly like 要么.
Structure
You can give a series of alternatives by using 要么 (yàome). The structure is pretty versatile, as you can put a wide variety of things after each 要么.
It can be used both for commands and non-commands.
要么 + Option A ,要么 + Option B
Examples
要么 你 去,要么 他 去 。

Either you go, or he goes.

要么 继续 ,要么 放弃 。

Either keep going or give up.

要么 好好 做 ,要么 就 别 做 。

You either do it well or don't do it.

要么 现在 就 买 ,要么 现在 就 走 。

Either buy it now, or we get out of here now.

你 要么 回 老家 ,要么 留在 上海 。

You either go back to hometown or stay in Shanghai.

要么 看书 ,要么 写 作业 ,不 可以 出去 玩 。

You either read or do homework. No playing outside.

要么 继续 找工作 ,要么 创业 ,不能 什么 都 不做 。

Either keeping looking for a job or start your own business. You can't just sit around doing nothing.

你 要么 加入 我们 队,要么 加入 他们 队 。

You either join our team or their team.

去年 夏天 ,我 每天 要么 去 健身,要么 去 图书馆,特别 无聊 。

Last summer I either went to the gym or the library every day. It was so boring.

我 老公 周末 要么 睡觉 ,要么 打 游戏 ,从来 不 做 家务 。

My husband either sleeps or plays video games on weekends. He never does chores.
See also
Sources and further reading
Books