Expressing "finally" with "zhongyu"

Level

Similar to

Used for

Keywords

Translations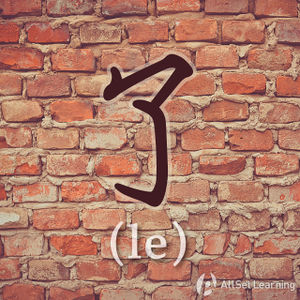 终于(zhōngyú) expresses realization of a desire after waiting for a long time. Usually the speaker is looking forward to what's going to happen. 终于(zhōngyú) also carries a feeling of joy and satisfaction.
Structure
Different from the English "finally", 终于(zhōngyú) can't be used alone. It also can't be put in front of the subject or at the end of the sentence. 终于(zhōngyú) needs to be used with "了",to express that the action is completed.
Subj. + 终于 + Predicate + 了
The predicate part of the pattern can be a verb or an adjective.
Examples
你 终于 到 了 !

You finally arrived!

咱们 终于 见面 了 !

We finally met each other!

你们 终于 明白 了 。

You finally understood.

作业 终于 做 完 了 !

I finally finished my homework!

飞机 终于 起飞 了 !

The plane is finally taking off!

你们 终于 决定 了 。

You finally made your decision.

饭 终于 做 好 了 。我 快 饿 死了 。

Dinner is finally ready. I'm starving.

这个 愿望 终于 实现 了 !

This dream finally came true!

我们 找 了 两 个 多 小时 ,终于 找到 了 那 家 店 。

We'd been looking for that shop for more than two hours. We finally found it.

这些 问题 终于 解决 了 。我们 应该 庆祝 一下 。

These problems are finally resolved. We should celebrate!
See also
Sources and further reading
Books