Expressing contrariness with "dao"

Level

Similar to

Used for

Keywords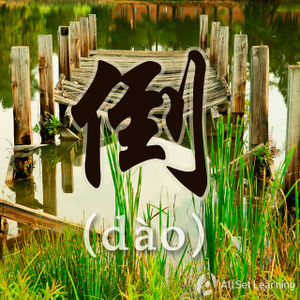 倒 (dào) can be used to express something is contrary to expectations, acting as a turning point in the sentence. It is generally followed by a positive comment.
Using 倒 as "However"
倒 can be used to express an unexpected situation. Note that 倒 is often followed by 也 or 又 to add further emphasis.
Structure
⋯⋯ ,Subj. + 倒 + (也 / 又) ⋯⋯
Examples
Sometimes "actually" works well in translations to indicate the contrast between expectation and reality.
我 帮 他, 倒 不 是 因为 喜欢 他,是 因为 他 工作 很 努力 。

I helped him not because I liked him, but because he worked very hard.

他 不 是 很 努力 ,成绩 倒 也 不错 。

He's not very hard-working, but his scores also aren't bad.

已经 是 春天 了,倒 又 冷 起来 了。

It's already spring, but it's actually getting colder.

不 吃 药 ,病 倒 慢慢 好 了。

Without taking any medicine, I'm actually slowly getting better.

英语 不 是 他 的 母语 ,他 说 得 倒 挺 地道 的 。

English is not his mother language, but he speaks quite native-like.
Using 倒 as "Despite"
Structure
倒 can also be used to express a concession, mostly emphasizing the positive side. 就是、但是、可是、不过 are often used to precede the undesirable reality the speaker is calling attention to.
Subj. + 倒 ⋯⋯ ,不过 / 但是 / 就是 ⋯⋯
Examples
我 倒 是 想 去 旅游 ,但是 现在 太 忙 了,没有 时间 。

I do want to go on a trip, but I am too busy to do so now.

这 篇 文章 的 内容 倒 不错 ,就是 太 长 了 。

The content of this article is great, but it's just too long.

这 件 衣服 的 样式 和 大小 倒 都 合适 ,可是 我 不 喜欢 这 个 颜色 。

The style and size of this piece of clothing actually work well, but I don't like the color.

你们 的 服务 倒 不错 ,但是 对 我 来说 太 贵 了 。

Your service is great, but it's too expensive for me.

我 倒 想 陪 你 一起 去 ,不过 要 等 到 周末 。

I really would like to go with you, but you would need to wait until the weekend.
For more on 倒, be sure to check our C1 grammar point on even more advanced uses of 倒.
See also
Sources and further reading
Books