Expressing "thus" with "cong'er"

Level

Similar to

Used for

Keywords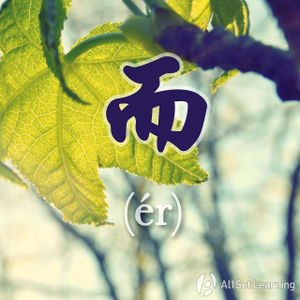 从而 roughly translates to "thus" or "thereby". It is used to express the consequent results of an action.
Structure
Examples
不断 挖掘 潜在 客户 , 扩大 客户 群 ,从而 迅速 占领 市场 。

By continuously uncovering potential customers and expanding the client base, you thereby quickly occupy the market.

公司 要 加大 宣传 力度 ,从而 提高 品牌 知名度 。

The company should increase publicity to improve brand awareness.

他查找了很多资料,也问了很多人,从而解决了这个问题 。

Tā cházhǎo le hěn duō zīliào, yě wèn le hěn duō rén, cóngér jiějué le zhège wèntí.

这样做我们可以更快地完成这个项目,从而节省时间。

Zhèyàng zuò wǒmen kěyǐ gèng kuài de wánchéng zhège xiàngmù cóngér jiéshěng shíjiān.

这次他控制住了自己的脾气,从而避免了一场争斗。

Zhè cì tā kòngzhì zhù le zìjǐ de píqi, cóngér bìmiǎn le yī cháng zhēngdòu.
See also
Sources and further reading
Books