Expressing a last chance with "zaibu... jiu..."

Level

Similar to

Used for

Keywords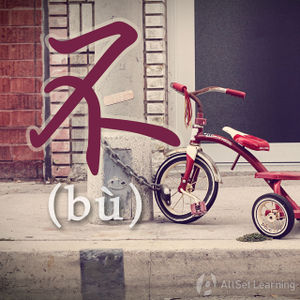 When time is running out and you need to emphasize that someone needs to act now or else something bad is going to happen, that's when you know you need the pattern 再不…… 就…… (zàibù... jiù...)!
Structure
What comes right after 再不 is the action that needs to be taken now. What comes after 就 is the dire consequences which will immediately result is that action is not taken.
Technically this pattern is just a combination of the "again" in the future 再 and the 就 for expressing "then". But somehow this pattern does not easily come to mind for most learners when you want to express "if you don't... now.... then..." so it gets its own grammar point.
Examples
Note that there is a sense of urgency in each of these sentences, even if the word 现在 isn't present. That's why an implied "now" has been added in for some English translations.
你 再 不 走,我 就 叫 保安 了。If you don't leave now, I'm going to call security.
再 不 走 我们 开会 就 要 迟到 了。If we don't leave now, we will be late for our meeting.
你 再 不 努力,你 就 会 被 淘汰。If you don't start working hard, you're going to get eliminated.
火车 快 开 了,再 不 检票 就 来不及 了。The train is about to leave! If we don't get our tickets checked now, we're not going to make it.
今年 最后 一 次 优惠 , 再 不 抢 就 没 了 。It's the final sale of the year. If you don't grab it, it'll be gone!
你 快 告诉 他,不 要 让 他 误会,再 不 说 就 真的 误会 了。Hurry up and tell him; don't let him get the wrong idea. If you don't tell him now he's really going to get the wrong message.
你 再 不 学习,下 个 月 就 没有 生活费 了。If you don't study, you won't have an allowance to live on next month.
你 再 不 打 电话,你 就 失去 这个 机会 了。If you don't call now, you're going to miss out on this opportunity.
如果 我们 现在 再 不 去 旅游,以后 就 更 没有 机会 了。If we don't travel now, we won't have the opportunity in the future.
我 再 不 穿 羽绒服,我 就 冻死 了。If I don't wear a down jacket, I'm going to freeze to death.
See Also
Sources and further reading
Books